>
Brow Side
Location

Liverpool

No. of apartments

70

Launched in

2021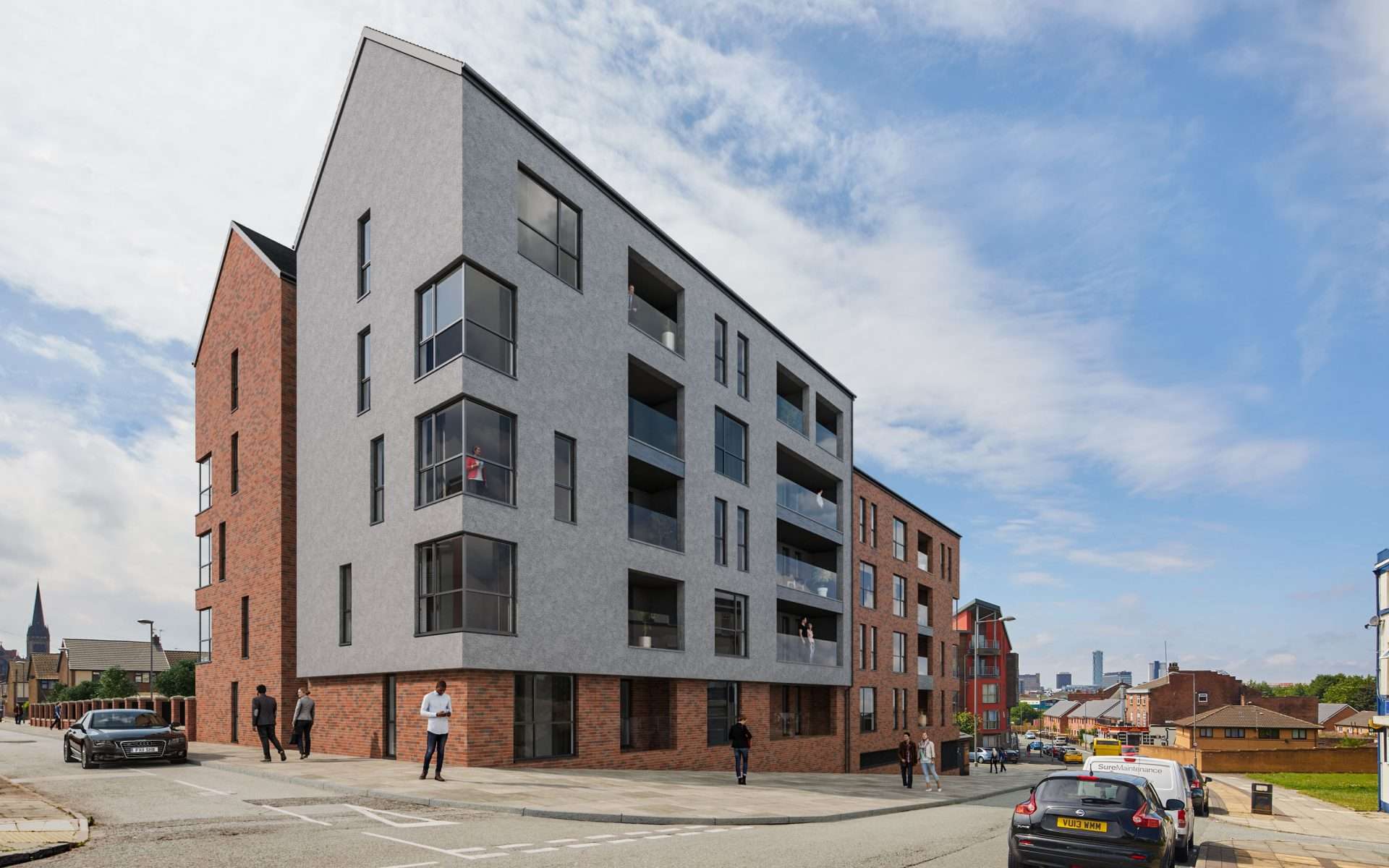 Brow Side Overview
We're proud to present Brow Side, our latest investment opportunity in the city of Liverpool. This fantastic development will feature an array of residential studio, one- and two-bedroom apartments in a prime location close to Liverpool city centre. Starting at just £92,055, each apartment at Brow Side will provide the very best in city centre living and will be furnished with high-quality fixtures and fittings. Residents living at Brow Side will also benefit from on-site bike storage and parking.
Brow Side boasts a fantastic location in the heart of Liverpool – it is walking distance to both Liverpool city centre and the Knowledge Quarter, the city's new £1bn innovation district which is home to a number of businesses and education institutions. Brow Side also offers an assured 7% NET return for 3 years, making it ideal for a long-term investment.
*CGIs are indicative of potential design and are subject to change
Investment Highlights
Ideal L3 postcode
Apartments starting from just £92,055
7% NET returns for 3 years
Earn up to £43,000 assured returns over 3 years
Parking available on selected units
Why invest in Liverpool?
Liverpool is one of the UK's most lucrative locations for buy-to-let investors – house prices in the city have increased by 15.5% in the last five years (Zoopla, Q3 2021) and are expected to grow by a further 13.1% in the next five (JLL, 2020). Liverpool is a city that has experienced a lot of regeneration in recent years and in turn, it has become incredibly popular with professionals moving into the area. In the period between 2006-2017, the number of people living in Liverpool city centre had doubled, making it the fastest growing city in the UK.
This has seen the demand for rental properties in area sky-rocket as rents in the city are expected to grow by 14.8% in the next five years and landlords in the L3 postcode area can expect an average yield of 6.5%, which is almost double the average yield of the UK. View all of our current investment opportunities in Liverpool here.
Amenities
Entrance lobby

Parking on selected units
Bike storage
Nearby
Liverpool City Centre (1.9 miles)

Knowledge Quarter (1.2 miles)
Liverpool Lime Street Station (1.0 mile)
Please note: All plans are provided by the developer for marketing use only and are subject to change.
Other Investment Opportunities