>
Adelphi Wharf Phase 1
Location

Manchester

No. of apartments

206

Launched in

2015

Completed in

2018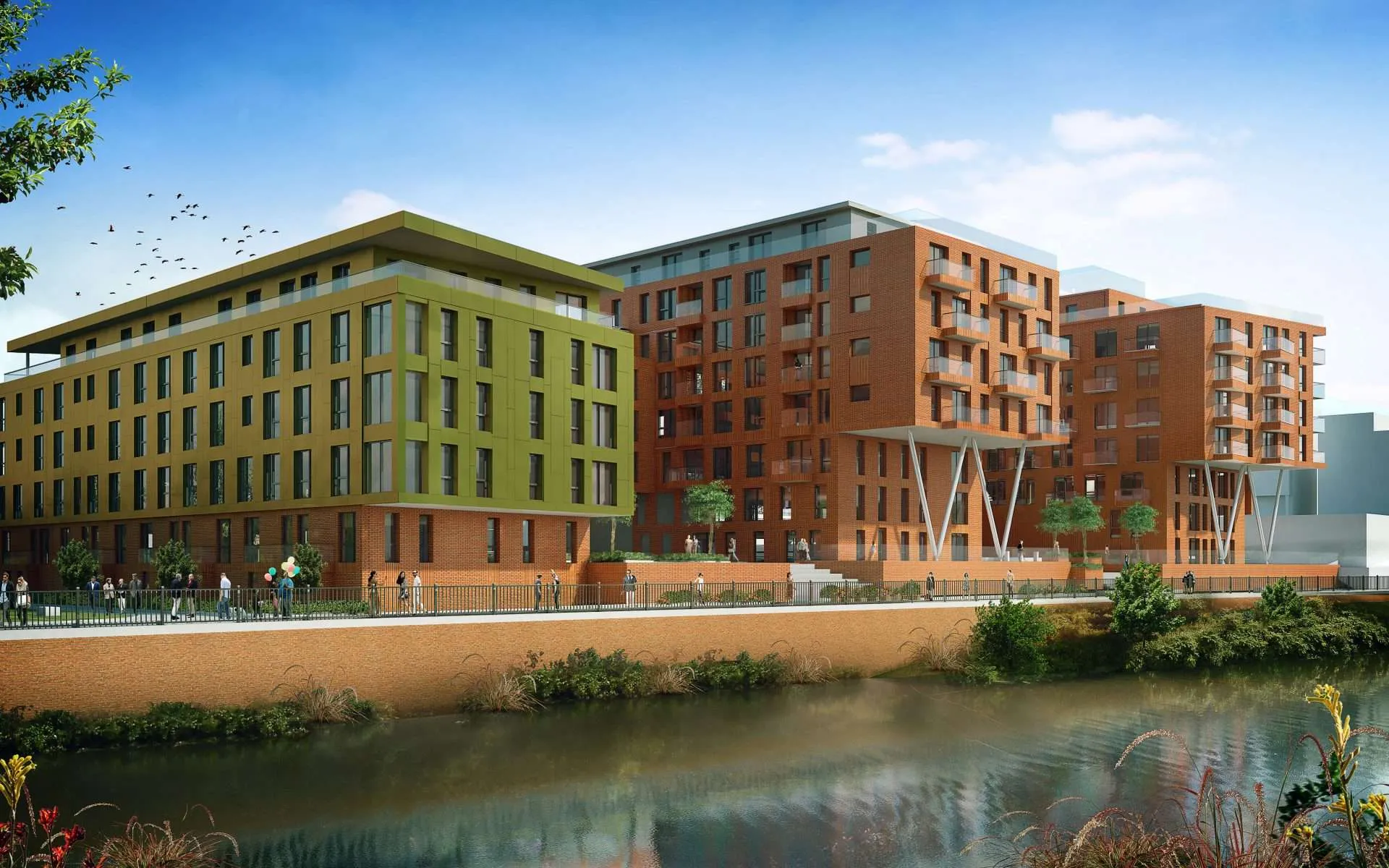 This development is no longer available...
But don't worry! We have a number of properties available across the UK's leading buy-to-let locations, ranging from luxury residential developments to modern student accommodation. So, no matter what kind of investment you're looking for, we'll have something for you.
Adelphi Wharf Overview
Adelphi Wharf is a three phase development on the bank of the River Irwell in Salford which is fully sold out and complete. The development offers tenants a peaceful waterfront retreat from hectic urban life, but at the same time be close enough to the cities of Salford and Manchester that the exciting lifestyle on offer there is within easy reach. The local area has a great range of amenities and a full range of public transport options are close by.
Adelphi Wharf Phase 1 will provide 206 premium dwellings in an area which is seeing ever-increasing demand. Proximity to both Manchester city centre and MediaCityUK, Europe's first purpose built digital technology hub, makes the location of Adelphi Wharf extremely tempting to tenants. The apartments themselves are fitted and finished to the highest specification, including fitted kitchens and en-suite bathrooms, and are let and managed by a professional agency on behalf of investors. Tenants will also have access to on-site facilities such as a gymnasium and a management office.
Adelphi Wharf Highlights
206 luxury residential apartments
En-suite bathrooms
Car parking
Rooftop garden
15 minutes to Manchester City Centre
Why invest in Greater Manchester?
Greater Manchester is the largest urban conurbation outside of London, comprised of ten boroughs including the famed cities of Salford and Manchester. As one of the largest metropolitan areas in the UK, it is no surprise that Greater Manchester has a huge population of 2.7 million people, more than the entire populations of Glasgow, Edinburgh and Belfast combined. View our current available properties in Manchester here.
Amenities
Secure bicycle storage
On-site gym
Landscaped gardens
Car parking available
Waterfront views
Nearby
Chapel Street (0.2 miles)
University of Salford (0.4 miles)
Salford Central Station (0.5 miles)
The Meadow (0.6 miles)
Why invest with Knight Knox?
Knight Knox make investing in property simple. We are market leaders when it comes to the sale of off-plan buy-to-let properties for the private investor market, and with over 100 years of combined experience, we offer an unparalleled service when it comes to investing in property.
Specialising in both residential and student property, we have sold over 11,000 properties to over 5,500 individual buyers in excess of 110 countries. We strive to ensure that our clients see the best-possible returns in a competitive market sector.
Knight Knox are pioneers in providing high yielding, fully managed properties designed for both tenants to live in and investors to own.
Learn more about Knight Knox
Other Investment Opportunities