>
X1 Chapel Street
Location

Salford

No. of apartments

109

Launched in

2013

Completed in

2014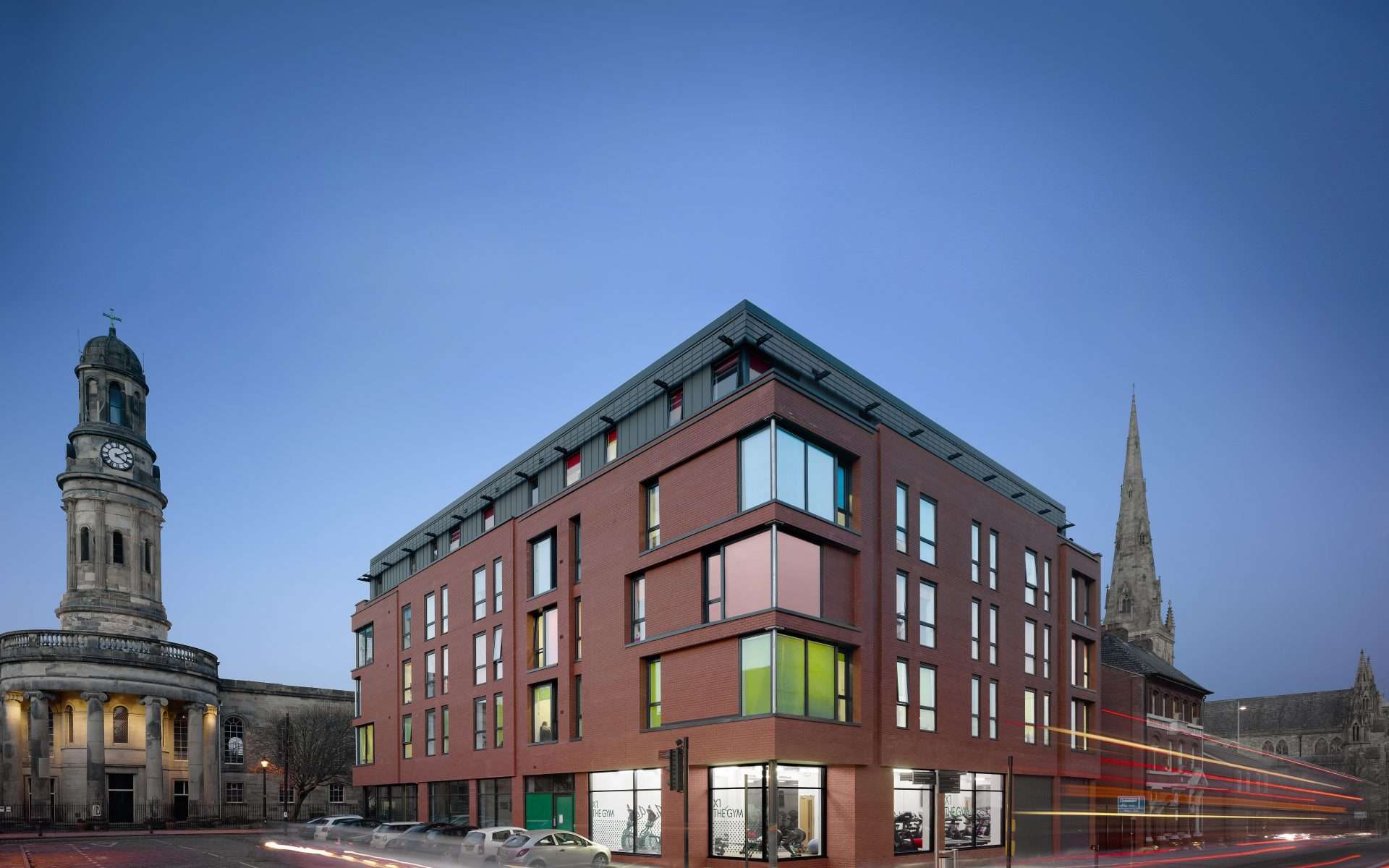 This development is no longer available...
But don't worry! We have a number of properties available across the UK's leading buy-to-let locations, ranging from luxury residential developments to modern student accommodation. So, no matter what kind of investment you're looking for, we'll have something for you.
X1 Chapel Street Overview
Occupying a prime location, Chapel Street is at the heart of the Manchester City, offering easy-access to the three universities in the area. Located within a five minute walk of the University of Salford's main campus and a ten minute bus ride of Manchester Metropolitan University and the University of Manchester, the site could not be more ideally situated.
Students living in the residence will reap the benefits of the regeneration project, as both of the railway stations located near to the site will experience major investment in their entrances and facilities, allowing for ease of movement within the city of Manchester and easy access to its impressive range of theatres, museums and shopping venues.
The development is also in working distance to Deansgate and Spinningfields, which have a large selection of popular bars, restaurants and nightclubs, making it ideal for student tenants. It is also a short bus ride to Media City – a picturesque waterfront development that is home to a variety of bars and restaurants, as well as Salford University's highly-regarded media campus.
On top of the excellent location, residents of this amazing student development also benefit from having luxury interiors, on-site management and a private fully equipped gym.
X1 Chapel Street Highlights
Popular student development
Prime location within walking distance to Salford and Manchester Universities
Excellent transport links
Built by an experienced student accommodation developer
Appointed lettings & management agencies in place
Low void periods in student property investments
Why invest in Manchester?
Manchester is one of the UK's leading cities when it comes to its economy and property market. The city is one of the most attractive places to live across the globe, with Time Out naming Manchester as the 3rd best city in the world and top of the charts in terms of creativity, community spirit, friendliness and nightlife. House prices are set to increase by 6% in 2022, followed by sustained growth over the next 5 years culminating in an impressive 25.8% growth. Rental values are also set to grow in the same time period, with a 4% increase in 2022 followed by a 15.9% cumulative growth over the stated time period.
Amenities
Luxury double studios
Private residents gym
Communal facilities
Close to universities
Nearby
University of Salford (0.4 mile)
Salford Central Station (0.3 miles)
Manchester Arndale Shopping Centre (1.0 mile)
Media City (2.0 miles)
Why invest with Knight Knox?
Knight Knox make investing in property simple. We are market leaders when it comes to the sale of off-plan buy-to-let properties for the private investor market, and with over 100 years of combined experience, we offer an unparalleled service when it comes to investing in property.
Specialising in both residential and student property, we have sold over 11,000 properties to over 5,500 individual buyers in excess of 110 countries. We strive to ensure that our clients see the best-possible returns in a competitive market sector.
Knight Knox are pioneers in providing high yielding, fully managed properties designed for both tenants to live in and investors to own.
Learn more about Knight Knox
Other Investment Opportunities