Northern Property Investment and the North/South Divide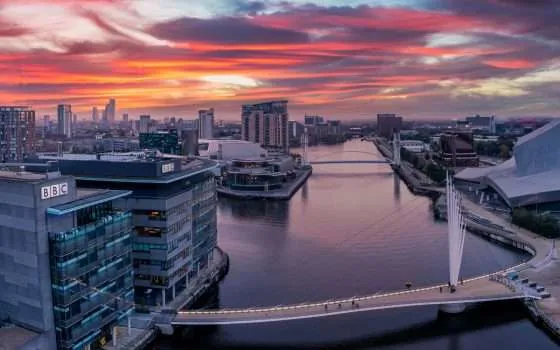 There has been plenty written about the apparent north/south divide in the UK, not solely when we talk about southern vs northern property investment, but also in terms of government investment, infrastructure, opportunities, jobs and income.
It's now quite widely accepted that the gap has been closing recently and an excellent example of this is post-pandemic working practices. Following the pandemic, where most people were forced to work from home for a significant period, there was a realignment in terms of the expectations of people having to attend an office.
With that, there was suddenly less reason for people to live in more expensive cities which tend to be located in the south of England, and more incentive to venture north where the cost of living is much less.
Very few could have failed to notice the current cost of living crisis, meaning that things like rent, cost of travel and other factors are having a much bigger influence on decisions of where to locate in the longer term.
That begs the question – is the north/south divide closing?
Northern property investment in the UK
According to research published by the Office for National Statistics (ONS) in their UK House Price Index, that gap may be reducing and showing a large increase in investment by buy-to-let landlords and others in the market in the north.
As noted by Property Investor Today, "Many home movers are searching for properties in areas that can still provide them with a similar offering to the London lifestyle, such as city centre nightlife and entertainment.
This is why cities like Liverpool, Manchester and Birmingham are becoming the top choice locations for professionals. They are cities famous for their culture and entertainment offerings, from sports events to music venues."
In terms of the actual figures reported by the ONS, London house prices increased by 2.8%. In the same period, house prices in the North West grew by a substantial 16.8%.
This goes some way to demonstrating the increase in demand in cities like Manchester, but not all the way. In recent times the city and those around it have been getting increasingly positive news coverage for things like well run local mayoralties, good services and a bustling culture and atmosphere, increasing the drive for people to relocate.
Invest in property in Manchester
All this might understandably lead you to think that investing in the north of England would be a good move for 2022, and the vast majority of evidence would agree with you.
Certainly in terms of asset price increases, these impressively outstrip the rising inflationary pressures in the economy, but rents are also increasing and demand is at a near all-time high, meaning that market conditions are very favourable.
We have a number of impressive investment opportunities in these areas, so if you're thinking about investing in a growing market then why not get in touch with us today?